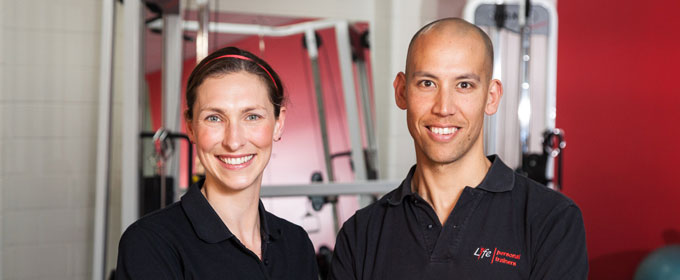 Enhanced lives, authentic relationships & an outstanding reputation.
Life Personal Trainers was founded by Kristin and Tanya Lewis in 2001.
Kristin is the Managing Director of LPT and has previously been a national level road cyclist, captain of Norwood Cycling club, board member of Recreation SA and member of the Fitness Australia Business Council. Kristin is also a store ambassador for lululemon Burnside where he continues to share his passion for changing lives through exercise. To see where Kristin has been riding this week, see the Life Personal Trainers Strava account at the base of this page.
Tanya is a personal trainer, dietitian and sports dietitian, lululemon Burnside store ambassador, former board member of Sports Dietitian Australia and Sports Medicine Australia (SA) and now divides her time between business commitments and her young family.
We are in the business of helping people to change their lives through exercise and a focus on health. All of our clients lead busy lives, juggling the demands of career, family and personal relationships… our job is to make sure that their health remains a priority by providing education, encouragement and accountability. If you're serious about changing your health then I'm confident that we can help."
– Kristin Lewis, Managing Director Life Personal Trainers
Adelaide Unley Kent Town