A consultation with an Accredited Practising Dietitian will leave you informed and motivated.
Dietitians can assist you and your family in making sustainable changes to enhance health and manage nutrition related conditions. Please note that private health rebates apply. Click here for a price list.

Matthew Morby
B.App.Sci.(Human Movement), M.Nut.Diet.
Accredited Practicing Dietitian, Personal Trainer
Matthew is passionate about health and working closely with people to assist them in achieving their health goals. Through his clinical and personal experience, Matthew's interests are in the following areas:
Chronic Health
Matthew has been working extensively in chronic health management and knows the important role diet and lifestyle play in first line prevention as well as long term management. He focuses on general cardiovascular health, new Type 2 Diabetes education as well as long term management and weight management. Matthew employs diet and non-diet approaches, utilising lifestyle and environmental strategies to cue healthier behaviours.
Irritable Bowel Syndrome
Matthew has had firsthand experience managing IBS with loved ones in close proximity. He understands the challenge of integrating nutritional and other therapies into everyday life, with particular interest in providing ongoing support with the integration of low FODMAP diets.
Mood Disorders & Fatigue
Matthew has had proven success working with clients in this area. Fatigue and mood disorders such as
depression, anxiety, chronic fatigue syndrome and fibromyalgia can very heavily influence all facets of
our lives. Matthew enjoys using nutrition therapy and counselling to aid in managing these conditions
and seeing real positive change in people's lives.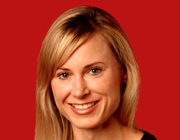 Andrea Sparrow
B.App. Sci. (Human Movement), M. Nut. Diet.
Accredited Exercise Physiologist, Accredited Practising Dietitian, Accredited Sports Dietitian, Anthropometrist
Andrea is currently on maternity leave
Andrea brings a wealth of experience, knowledge and passion from over 10 years experience in nutrition and fitness sectors. Andrea has developed particular interest helping clients in the following areas:
Sports Nutrition
As a proven athlete in her sport of track sprinting, Andrea is passionate about helping other athletes to achieve performance goals through evidence based sports nutrition practices. Andrea will work with athletes at various stages of their training and competition to optimise performance and recovery and educate them on best nutrition practice.
Andrea is also available for accurate skin fold measurement and analysis.
Lifestyle Related Conditions
Andrea can support clients wanting to prevent or manage lifestyle related conditions through clinical nutrition therapy. These include Diabetes, Cardiovascular Diseases, and Osteoporosis, as well as clients desiring to achieve body compositional change and weight loss.
Bowel Disorders
Through private practice Andrea has developed experience assisting clients to better manage bowel diseases and symptoms including Constipation, Irritable Bowel Syndrome, Coeliac Disease and Inflammatory Bowel Disease.
For further information or to contact Andrea directly, please visit her website.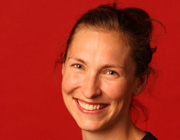 Tanya Lewis
B.Nut.Diet., Cert IV PT
Accredited Practising Dietitian, Accredited Sports Dietitian and Personal Trainer
Tanya is currently on maternity leave
Sports Nutrition
Tanya has done further study in Sports Nutrition and maintains her Accredited Sports Dietitian status. Her background in national level cycling helps her to understand the demands of endurance athletes.
Eating Disorders
With a background working with the Eating Disorders team at Women's and Children's as well as further study in the area, Tanya consults to children and adolecents with eating disorders.
Antenatal & Paediatric Nutrition
Tanya has experience with assisting to manage healthy eating during pregnancy, gestational diabetes and currently does some work with fertility SA. She also works with general paediatric health nutrition specifically fussy eating.
[/one_third]