An Accredited Exercise Physiologist can help you manage chronic health conditions, move without pain and improve your sporting performance.
Private clients, health funds and care plans all accepted. Click here for a price list.
FAQs
Do I need a referral to see an AEP?
No. A referral is not a requirement and you can choose to see an AEP privately. However, your GP or health professional may write a referral to assist with a useful handover of your medical case. A Team Care Arrangement (TCA) or GP Management Plan (GPMP) created by your GP is a Medicare requirement and can make up part of a referral. Your GP will decide whether you qualify to have a TCA or GPMP.
What should I bring to my EP appointment?
You should wear comfortable clothing to exercise and bring along any relevant blood test results, scans, reports and the referral (if you have one). Please also bring any medication that is necessary for your condition while exercising (E.g. Ventolin, beta blockers or angina medication). A fresh towel, drinking water and shower facilities are provided for your convenience.
What happens after my EP appointment?
You will be provided with advice and a tailored exercise program to assist your health concern and improve your fitness. This usually involves a combination of home based and supervised training within an exercise studio. Your AEP will assist you with booking future appointments, as well as any necessary communication regarding your treatment to your referrer.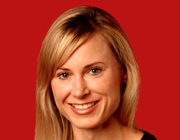 Andrea Sparrow
B. App. Sci. (Human Movement), M. Nut. Diet.
Accredited Exercise Physiologist, Accredited Practising Dietitian, Accredited Sports Dietitian, Anthropometrist.
Andrea brings a wealth of experience, knowledge and passion to her Dietetics and Exercise Physiology practice. Through the culmination of her work and life experiences, including 7 years of private practice, and 9.5 years of workplace health promotion, Andrea has developed particular interest helping clients in the following areas –
Body Composition
Patients at risk of chronic disease, post-natal mothers and athletes, as well as patients experiencing menopause will benefit from Andrea's strategies for individualised body composition change.
Chronic Conditions
Andrea can support clients wanting to prevent or manage chronic conditions through clinical exercise therapy. These include Diabetes, Cardiovascular Diseases, Osteoporosis, MS, Fibromyalgia, Chronic Pain and Chronic Fatigue.
Sports Performance
Andrea is passionate about helping athletes to reach performance goals. This is achieved by identifying gaps in performance and training, as well as tailoring strength, and fitness programs to meet the needs of the athlete and the sport. Whether it is to gain specific flexibility, strength, power, agility or aerobic fitness, Andrea will work with the coach and athlete to make suitable recommendations that are supportive of their regime. To date Andrea has shared the success of working with a broad range of sporting disciplines including track sprinting, long distance running, basketball, swimming, gymnastics, and dancing.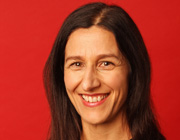 Tania Cufone
Grad Dip in Clinical Exercise Science, B.App.Science (Human Movement & Health Studies).
Accredited Exercise Physiologist, Personal Trainer
Tania is passionate about educating clients to help them create positive lifestyle habits to live their best life. Through her clinical experience and coursework, Tania has developed an interest in the following areas –
Weight management and general well being
Research has proven that exercise, at the correct intensity and duration, is the single most multifactorial health intervention possible. Tania has the expertise, skills and knowledge to develop safe, effective individualised exercise program for clients wanting to get fitter, stronger or improve their flexibility. If you are looking for extra motivation to get you started, Tania can provide the support and guidance to help you reach the goals you have set and enjoy your fitness experience.
Chronic Disease
Tania specialises in clinical exercise interventions to help clients manage or prevent chronic medical conditions including Type 2 Diabetes, Impaired Glucose Tolerance, Osteoporosis, Osteopenia, Arthritis and Heart Disease.
Pregnancy
Staying fit and healthy during and after pregnancy is crucial for mum and bub. Tania can assist expectant mothers understand what exercise specifically is safe to do during pregnancy and how to exercise correctly to maintain an active lifestyle.